15 mars 2012
Trop besoin de partager, désolée pour ceux qui ne parlent pas anglais et qui se fichent des problèmes des transgender/genderqueer/pangender.
From Alvar Grav
"I ride the subway and people stare at me. I want to ask them why. But I know why. Their eyes give birth to a swelling slug in my throat. I do strange things with my lips. I swallow hard. Run my fingers along the tattered fabric of my totebag. They look at me with the distaste that is the same whether they direct it at someone who's gone under the knife a few times too many or a beggar. There's this idiotic awe that loosens their faces. Their eyes search and search for something they cannot grasp but think they have grasped all the same. They look at me because they think I'm dressed for their eyes. But I can't stand their eyes. Their eyes make me want to go home and kill myself. I dress the most eccentrically when I'm far away from other people. I dress like the prince of sadness that I dreamt I was one night when I was seven, because that's what I am. Anything else is a masquerade, to get people not to notice me.

I don't think they stare because they see an ambiguous character. Because they SEE the prince. Unfortunately. I don't work hard enough to "pass". But then how could I "pass" as something that isn't even an alternative in the spectator's mind? There are days when I wish I was altogether certain that I am a boy. That I am a boy who eventually will be a man. Punkt slut. Despite all the difficulty that would come with this knowledge, in some ways, in my environment it would be an easier difficulty to handle than the one that comes with being nothing at all. Then being neither.

It's not good enough. Not clear enough. Not possible in the sense that in my context no bureaucracy allows and thereby enables it. It doesn't exist. If it should exist, many argue, it would be helpful for those who are in transition. But what about those who will always be in transition? Who are "finished" in not being "finished"? Can I ever have a body that matches my soul?

The body is nothing. Everything. At once.

It determines nothing. And everything. At once. Since it gets determined by others from outside.

It tricks people into believing something that isn't real.

It stops me from doing certain things.

It becomes a visual obstacle for myself and for others when it comes to having sex. Which I separate and conduct in other places than the present.

It has nothing and everything to do with my sexuality. It erases my sexuality. Because it isn't possible even though it's right here. It's everything that I am.

As hard as I myself may work to learn to ignore the connotations that come with certain bodyparts, these other possibilities are too fragile for an outsiders interference. As soon as another human is involved all that work crumbles.

And we have nothing but the tired first impression, which is based on what you know, and unfortunately most people don't know a lot. That's what we begin with, and usually end up with. Obscuring what's really there. And either you get to work, to demolish the first understanding, and build a new one. Or you walk away.

Alone, with nothing but your bruised self. Kept like a secret, like an imaginary friend, because you've learnt again that only you could see it."
It echoes so much for me, deeply, to read that. And makes me sad. Also because for me ey is one of the rare people whose face matches the soul. Then, the body…… The body can be amazing but it's still a jail ; and what people see or think of your body is another sort of prison ; insidious, reductive, painful. As ey said "it tricks people into believing something that isn't real."
(twenty five year old boy feeling like eighty five year old's frozen corpse.)
I'm not the beast they've made me out to be
I've done some good things
I've done some good things
Like you, I've stumbled once or twice
And done some bad things
I've done some bad things
My body is a thing corrupt and wrong
It is guilty
Yeah, it is guilty
My spirit is the thing that's dragged along
It is innocent
Lord, it is innocent
O, separate my body from my soul
O, separate my body from my soul
Let's go back to how things were back then
When I was younger
When I was younger
Everything was either black or white
It was easier
So much easier
Now everything, it looks so gray
I'm older
Now, I'm older
Show me a man who deserves to die
You cannot convince me
You cannot convince me
Now, show me a man who deserves to live
You have no evidence
You have no evidence
O, separate my body from my soul
O, separate my body from my soul
I tried so hard to tell you truth
But I lied to you
I have lied to you
The things that you learn and know so well
They are fleeting
Yes, they are fleeting
You're the one who told me who I was
You said you're no one
So now I'm no one
O, separate my body from my soul
O, separate my body from my soul
28 février 2012
"Oui, mais la nature humaine veut que..."
Au diable la nature humaine.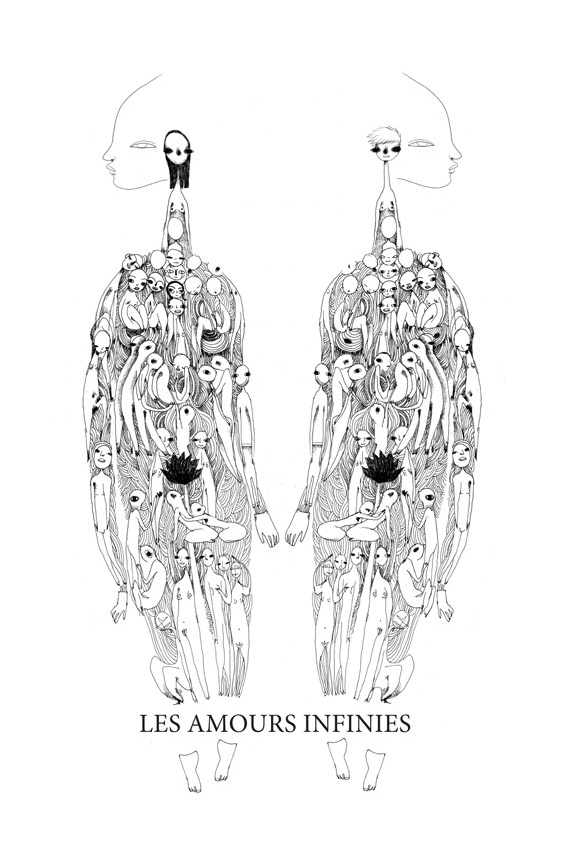 Illustration de Maya Mihindou sur une courte entrevue dans Vertébrale#1 :)

Pour les parisiens, elle organise une soirée de lancement de la revue à la galerie l'Art de Rien, le vendredi 16 Mars !
22 février 2012
sur Chloé
17 février 2012
Le pastel des teinturiers ou la guède est une plante bisannuelle de la famille des Brassicacées, très cultivée autrefois dans la région du Lauragais pour la production d'une teinture bleue, le pastel.
Son nom scientifique est : Isatis tinctoria L., (sous-)famille des Brassicoideae.
Dans d'autres langues
Le terme français « guède », autrefois « vouède » (picard : waide) dérive d'une racine germanique qu'on retrouve dans l'anglais woad et dans l'allemand Waid.
J'ai toujours voulu shooter sous la pluie. Et cette fois on l'a fait ! Avec P_mod, on a couru vers la vieille usine pour prendre des photos sous l'orage, mais on est arrivés trop tard. Mais pendant qu'on explorait les environs, les gouttes se sont remises à tomber, et... voilà, "Woad" sur Suicidegirls.


30 janvier 2012
Cela fait presqu'un an que l'on avait filmé ça, quel soulagement de le voir enfin terminé.
Dancer : Key ( Heysatan)
Shot with Canon 550D, 50 mm
Music : "Song for Jesse" - Nick Cave & Warren Ellis
A regarder en haute résolution sur Vimeo
16 janvier 2012
Encore une que j'aimerais bien tatouer à l'occasion.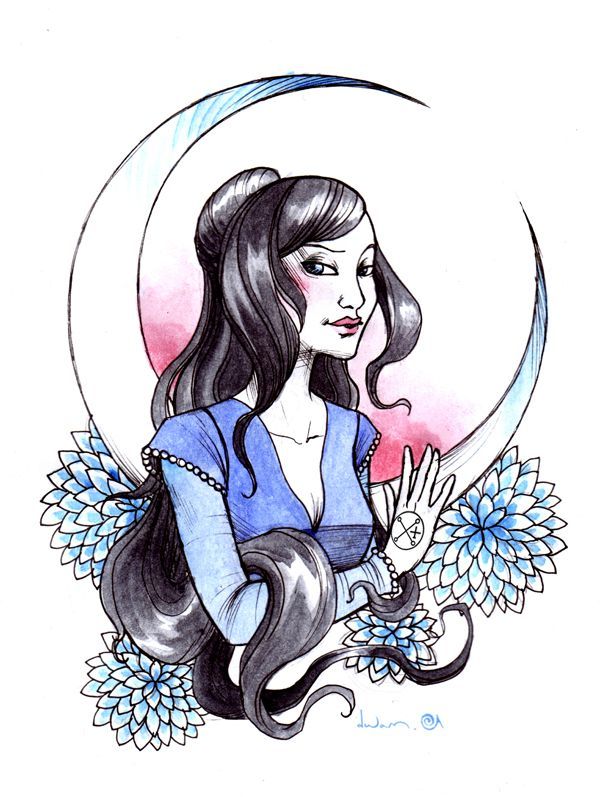 07 janvier 2012
Lylie dancing before the shooting of her set "In Bloom"

The true story is that whole thing wasn't planned at all... We just pretended to the caretakers that we were there to record a dancing video for school, in order to shoot while they were away.... Except they came to oggle on her, so we had to actually record a dance video :)

Music : "Maybe not" - Cat Power
http://suicidegirls.com/girls/Lylie/photos/++In+Bloom++/
04 janvier 2012
...que j'ai bien envie de tatouer. Des interessé-e-s ?
(adaptables, bien évidemment)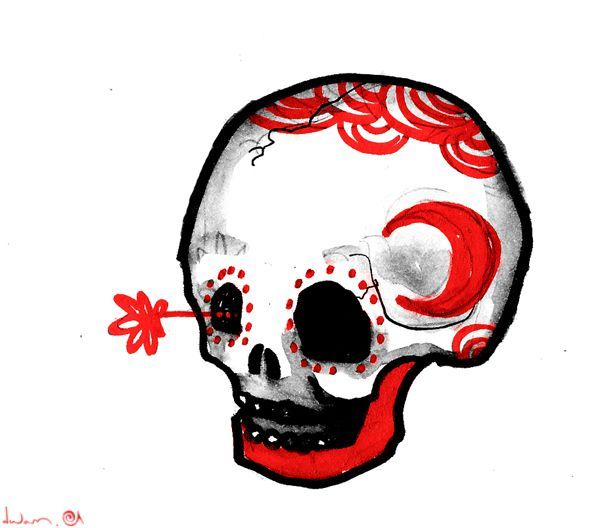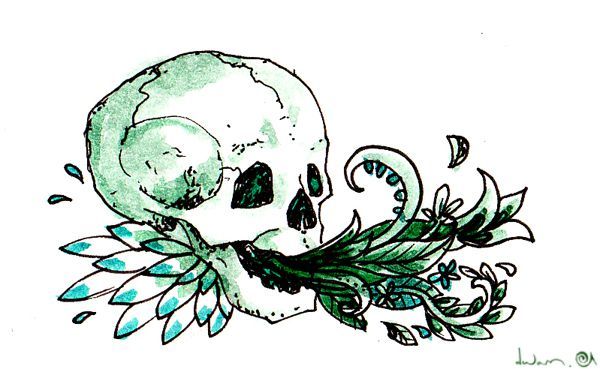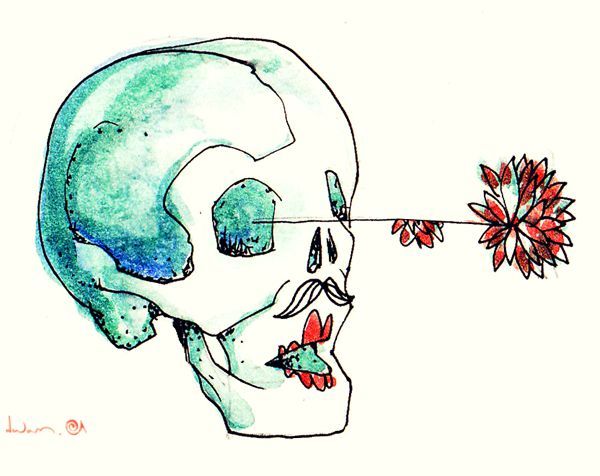 01 janvier 2012
Bonne année quoi :)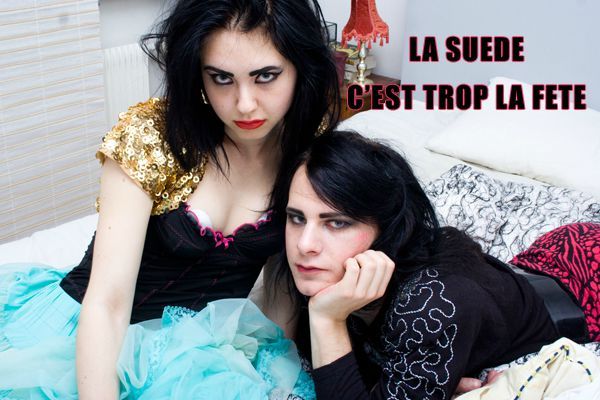 22 décembre 2011